President's Message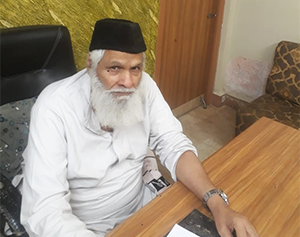 "Education is not preparation for life education is life itself"
To educate a man in mind and not morals is to educate a menace to society The I.K Society has been very hard to remove the Social-Economic Backwardness of the community At the same, it has secular approach imparting modern education to all communities. About 10,000 students get benefitted every year under this prestigious society.  
I wish my student great success keep learning, exploring and experimenting with new techniques, resources an excel with flying colors in future.
Haji Abdul Jabbar
President