St.umar Academy C.B.S.E (Palasia)
The School focuses all its aptitude to sprout the brilliance of reasoning among its students which help them to build a legacy to sustain the academic ethos and social values.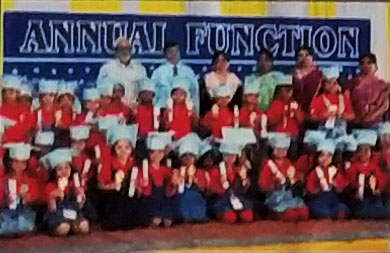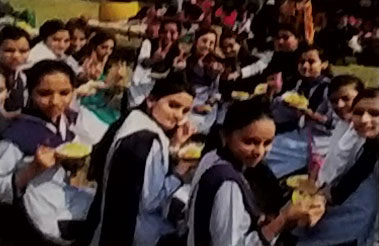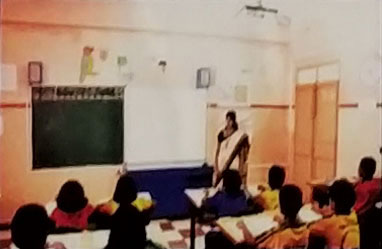 Adimission Rules
Nursery
1. Eligibility for Nursery child between 3 yrs and 3.5 yrs of age. preference will be given to the students coming from C.B.S.E. School For primary Section and secondary section.
2. No admission request would be granted until the school leaving Certificate from the last recognized school is produced
3. Admission to various faculties will be strictly an availability of seat and percentage of marks obtained by the students.
Admission Formalities:
1. No donation accepted by this institution for admission to any class.
2. The managing Committee Final and binding authority regading admission rules and policies.
3. Documents for Nursery Admission original birth certificate issued from municipal corporation of panchayat with the child's name mentioned on the certificate along with authorized seal and signature. Registration form to be failed and attached with the photocopy of the birth certificate and a passport size photograph of the ward on the same day. only The parents should accompany their ward at the time of verification and submission of the form
4. The selected students should be accompanied by both parents for admission along with a true copy of the mark sheet, transfer certificate and two passport size photographs
5. Admission formalities should be completed within seals will not be kept reserved thereafter.
facilities
Teaching Through C.B.S.E. Trained Teachers
Education through C.B.S.E. Pattern at Very Low Cost
Special Classes For Arabic Students (For Reading,Writing & Speaking)
Project Based Education From 1 Li.
Smart Classes
Sanskrit & Culturual Classes For Non Muslim Students.
Fees Structure:
Class I TO V
| | | | | | |
| --- | --- | --- | --- | --- | --- |
| I Instalment (Before 10th July) | Registration Fees | 500 | | | |
| | Admission Fees | 1000 | | | |
| | Tuition Fees | 6500 | 8000 | 9500 | 2500 |
| | Exam Fees | 500 | | | |
| | Annual Gathering & Social Activities | 1000 | | | |
| II Instalment (Before 10th October) | Tuition Fees | 4500 | 5000 | 5000 | 2500 |
| | Exam Fees | 500 | | | |
| III Instalment (Before 10th January) | Tuition Fees | 3500 | 4000 | 4000 | 2000 |
| | Exam Fees | 500 | | | |
| Total | | | 17000 | 18500 | 7000 |
Note : Admission Fees for new Admission not refundable fees, Ones paid are not refundable
Class VI TO VIII
| | | | | | |
| --- | --- | --- | --- | --- | --- |
| I Instalment (Before 10th July) | Registration Fees | 500 | | | |
| | Admission Fees | 1000 | | | |
| | Tuition Fees | 7500 | | | 2500 |
| | Exam Fees | 500 | 9000 | 10500 | |
| | Annual Gathering & Social Avtivities | 1000 | | | |
| II Instalment (Before 10th October) | Tuition Fees | 4500 | 5000 | 5000 | 2500 |
| | Exam Fees | 500 | | | |
| III Instalment (Before 10th January) | Tuition Fees | 3500 | 4000 | 4000 | 2000 |
| | Exam Fees | 500 | | | |
| Total | | | 18000 | 19500 | 7000 |
Note : Admission Fees for new Admission not refundable fees, Ones paid are not refundable
Campus Address
Address:
2/2 Old Palasia, Indore (M.P) 452018
Phone:
0731-2560033
Email
stumaracademy@gmail.com