Islamia Karimia College (Palasia)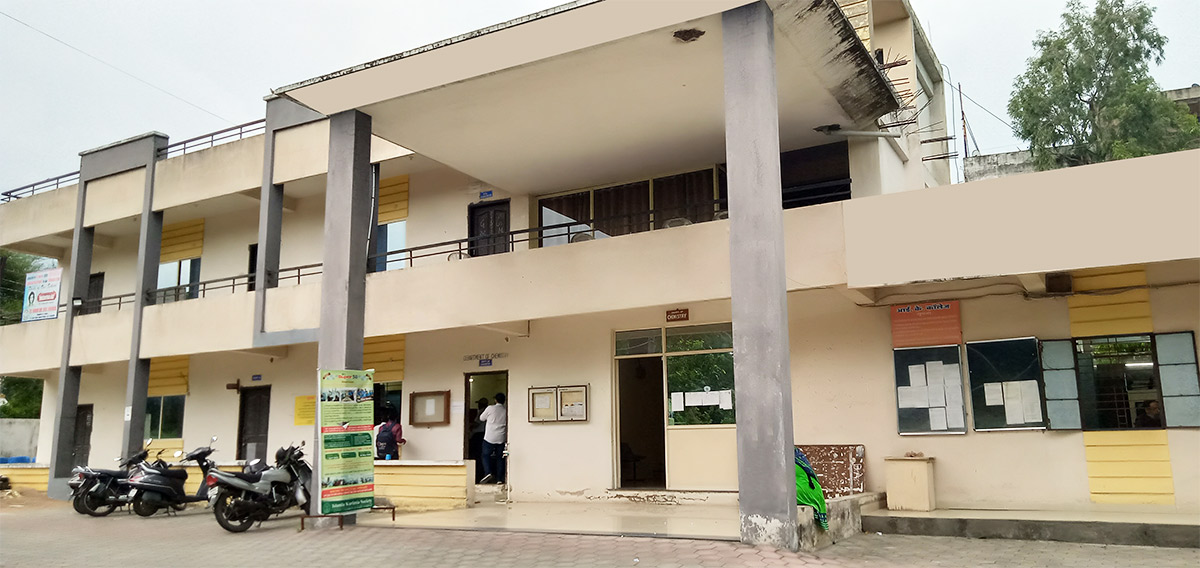 Islamia Karimia College, Indore, has been running by Islamia Karimia Society, which in itself is a milestone in the field of education. It has been giving its unhindered contribution for the last years. Above all Islamia, Karimia Society has completed a glorious tenure of 110 years since its inception.
The foundation of the college was laid in 1962 by Dr. Zakir Hussain (the then Vice-President of India) I.K.College is affiliated by Devi Ahilya vishwavidyala A Grade University and runs its classes at the Big and prime location at palasia in Indore.
I.K. college has been running successfully different streams Computers, Science, Commerce, Arts and Literature classes regular which is including classes of B.Sc.- Computer Science, Biology, Maths., Micro-Biology, M.Sc. in Maths and Chemistry. In Commerce department, there are many classes running successfully – B.Com. Plain, B.Com. Computer Applications and M.Com., furthermore department of arts running the classes of B.A.- History, Economics, Political Science, Sociology, Urdu. and M.A.- Economics, Political Science, Sociology, Urdu.
Admission Formalities:
1. Application for Admission shall be made on the prescribed form attached with the prospectus. This can be sought from the college office.
2. Fees have to be deposited only through a Bank pay order / D.D. / Crossed cheque payable to Principal I.K. College Indore, Cash will not be accepted. Students should submit their Bank pay order / D.D. / Crossed cheque personally at the office & not at any other place person.
3. Minimum 45 Percentage marks for B.Com. I and 50 Percent marks for B.Sc. I, B.B.A., M.A., M.Com. minimum 55 percent marks is compulsory for computer science, computer maint., M.Sc. (Chemistry and Maths) Electronics and M.C.M.
4. Preference shall be given to english medium student in computer science & BBA.
5. All new students must bring with them their school leaving or transfer certificate and a copy of the Marksheet or Degree signed by the Headmaster or Principal of the School or College last attended by them. Students from other University shall have to bring the migration certificate of the last University attended.
6. Students coming from out of Madhya Pradesh will have to submit the Eligibility Certificate from Devi Ahilya University along with the document.
7. All Students must show the original at the office which after verification shall be returned to the applicants.
8. No Students having a criminal case pending against him/her in the court of Law shall be eligible for admission in the college.
9.Two passport size photographs of the applicant should be submitted along with the application form. One will be used for identity card and the other for the application form.
10. Foreign students shall have to produce an authentic Medical Certificate from Devi Ahiylya University and students visa.
11. When the student have filled in their admission form supplemented with all necessary documents as mentioned above, they will have to face in interview with the principal or his nominee after which the list of students admitted shall be put on the college Notice Board.
12. Students whose conduct has been unsatisfactory in the past will not be given admission to the college. The right admission in all cases lies with the principal.
13. All students are hereby informed (other than general class) that at the time of admission they must submit their scholarship form before 14th after the given date, form will not be accepted in any case.
14. A facility on Railway Concession strictly will be given on the basis of the permanent address that is mentioned on the identity card and admission form of the candidate.
15. Enrolment form and Computer Form will be available to the students with the University examination from, while filling them students will not commit any mistake.
15. Foreign students : It is compulsory for all new foreign students to pay an additional registration fees Rs. 1000/- and old students will have to pay Rs. 500/- at stationary charges.
16. Fees for scecond copy of Identity card is Rs. 20/-(Twenty Only)
17. Seventy five percent attendance is compulsory under university rules. Any candidate short of attendance will not be allowed to appear in the University examination.
18. There will be half yearly examination for all classes.
19. Fees once paid will not be refunded. All Receipts should be preserved.
20. To ensure entry in the college and to remain students of it, it is necessary that payment of fees and attendance be regular.
21. FREE SHIP is granted on the basis of Merit, Financial condition, satisfactory conduct with 75% attendance.
22. Student aid funds Voluntary contribution towards this fund are requested from students and well wishers.
23. University reserve all rights to decide examination centre. Students leaving college after admission and before filing up examination form must inform the principal in writing and clear all dues to date and return the N.CC. Kit.
Fees Structure:
| | | | | | |
| --- | --- | --- | --- | --- | --- |
| B.A | 1000 | 96 | 4000 | — | 5096 |
| B.Com. (Plain) | 1000 | 96 | 4000 | — | 5096 |
| M.A. (Urdu) | 1000 | 144 | 7000 | — | 8144 |
| M.A. (Sociology) | 1000 | 144 | 7000 | — | 8144 |
| M.A. (Economics) | 1000 | 144 | 7000 | — | 8144 |
| M.Com. | 1000 | 144 | 7000 | — | 8144 |
| B.Sc. Biology (Plain) | 1000 | 96 | 4500 | 500 | 6096 |
| B.Sc. Maths (Plain) | 1000 | 96 | 4500 | 500 | 6096 |
| | | | | | | |
| --- | --- | --- | --- | --- | --- | --- |
| | Computer Sci. | Micro Biology | Computer Application | Chemistry | Maths | PGDCA |
| Admission Fees | 1000 | 1000 | 1000 | 1000 | 1000 | 1000 |
| Tuition Fees | 96 | 96 | 96 | 144 | 144 | 144 |
| Subject Fees | 11000 | 11000 | 9000 | 17000 | 11000 | 13000 |
| Lab. Comp. Fees | —- | —- | —- | —- | —- | —- |
| Total | 12096 | 12096 | 10096 | 18144 | 12144 | 14144 |
Photo Gallery
Campus Address
Address:
2/2, Old Palasia, Opposite Greater Kalish Nursing Home, Indore (M.P.)
Phone:
+91-731-2565112, 2560234
Email
info@ikcollegeindore.org