Islamia Private I.T.I (Sanyogitaganj, Chhawni)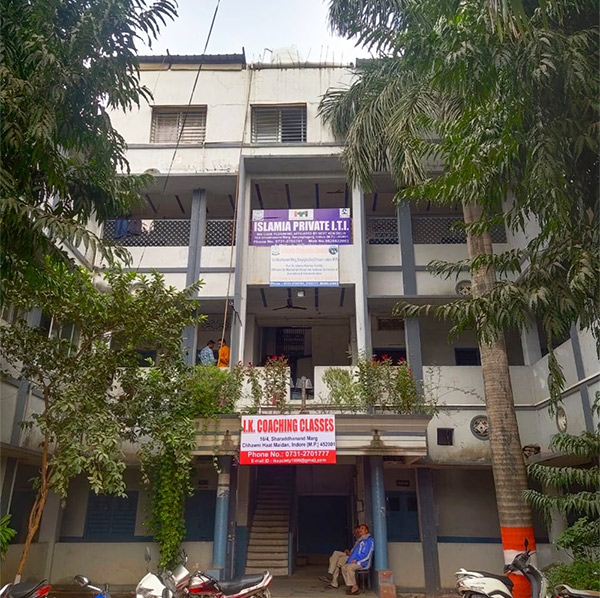 Islamia Industrial Training Institute is a knowledge based Industrial training Provider with a mission to support growth and development of Industry. Industry will be able to grow and prosper only if the Trainees coming out from various Industrial Training Institutes are able to meet the expectation of industry.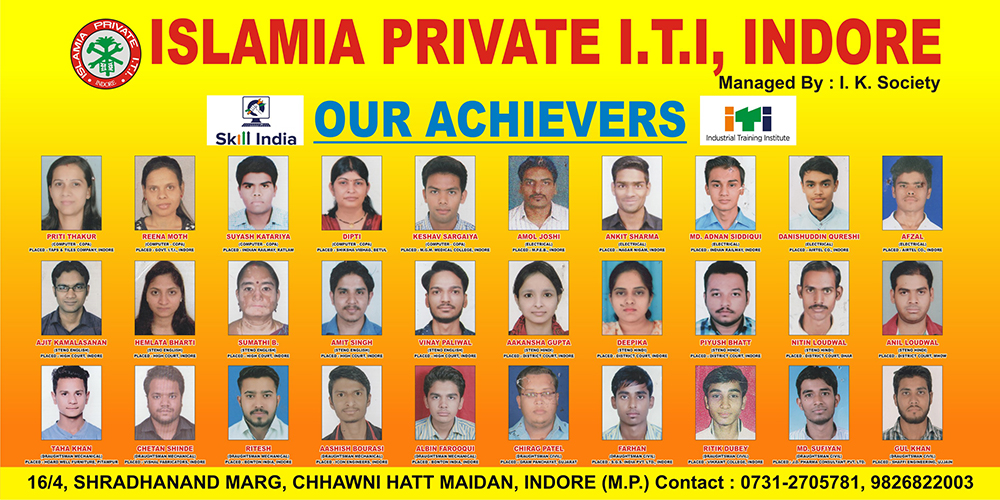 Admission Formalities:
We shall admit the students purely on the merit based on the marks secured by the candidate in the public examinations based on the minimum qualifications prescribed for the respective trade only as per the maximum number of students allowed for each trade. We maintain safe custody of the documents submitted by the students including birth certificates, certificates of previous Institution and deposits
Procedure for the admission :
The dates for different trades are announced through Notice board.
Applications are invited for the admission along with the necessary documents.
The faculties select requisite no. of candidates based on merit.
While selecting the candidates the reservation criteria as per NCVT guidelines are adhered.
A first list of selected candidates will be display and cut off date shall be announced.
After cut off first list second is released, if necessary third and fourth to be continued.
Fees Structure :

Course Details :

Photo Gallery:
Campus Address
Address:
16/4, Sharddhanand Marg, chhawani hat Maidan, Indore (M.P.)
Phone:
0731-2705781 , +91-9826822003
Email
ik_iti@yahoo.com